Getting Started
This Solution describes Getting Started with Big Business Server for Mac OS X. (3248)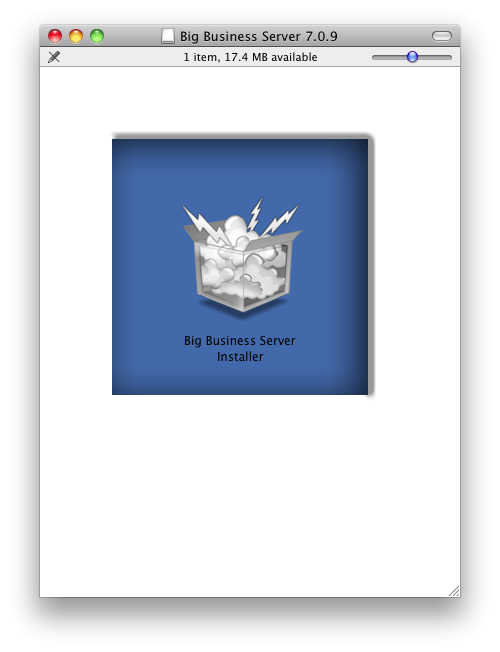 Double-click the installer and follow the onscreen instructions.
Getting started with Big Business Server is easy. Installation takes just a few minutes. You use simple dialog boxes to set up the program with your company data. If you choose, Big Business Server can automatically set up almost everything. You can also import data from other programs.

This manual is an addendum to the Big Business User's Guide. It leads you through installing Big Business Server on both the client and server machines. It also discusses the exclusive features of Big Business Server that are not mentioned in the Big Business User's Guide.

This chapter explains how to install and set up the software. After you finish this chapter, you'll be ready to start working with Big Business.
Related:
(Next) Before You Start