Exporting from Big Business
Export options in Big Business can be very handy.

For any Search (i.e. Customer, Quote, Order, Invoice, Receive Money, Vendor, PO, Bill, Item, Item Adjustment, Bank Account, Bank Transaction, Note, Contact, Employee, Category, Account, General Journal, Posting, etc.) click Export to save a Tab-Text file which you can use in a spreasheet or other program. (3048)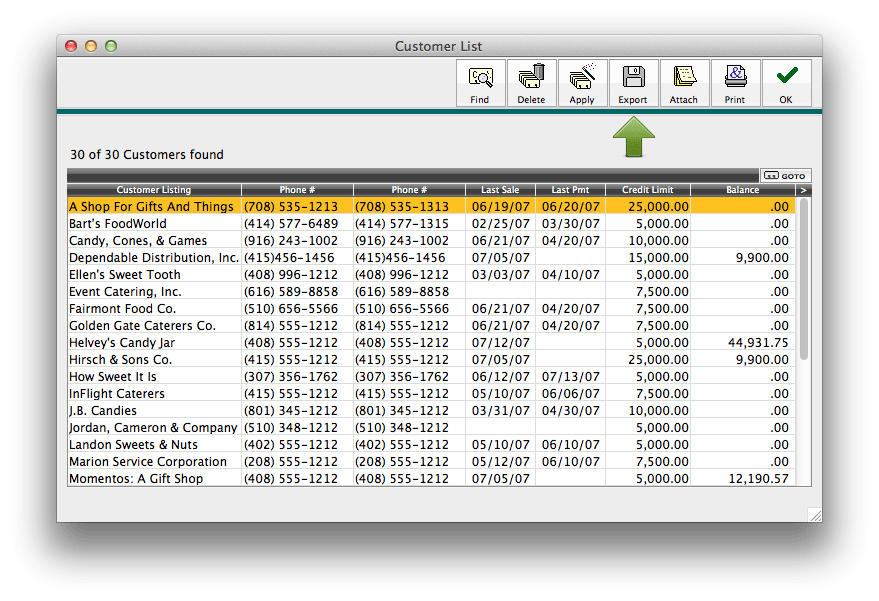 Export options in Big Business can be very handy.

For any Search, such as the Customer Search pictured, click Export to save a Tab-Text file with the entries found. You can click All on the Search dialog to find all entries or use the search options to narrow the results.

Follow the prompts to Save the export file to a convenient location.
Related:
Customer QuickSearch Save to Disk