Setting Big Business Preferences
Setting Big Business Preferences (6400)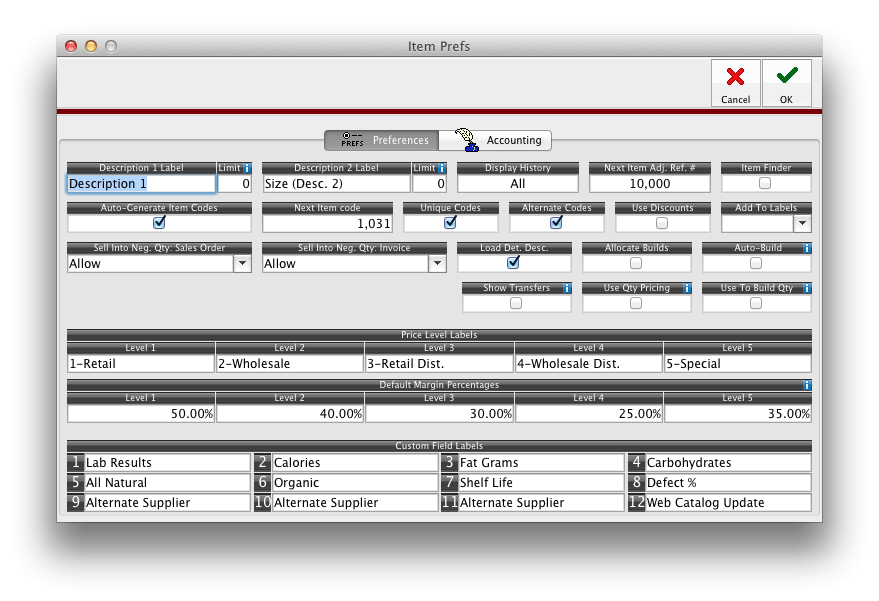 Every toolbar in Big Business has a Preferences tool. Clicking the Preferences tool opens a window that serves a variety of purposes:
• Changing the categories that Big Business uses by default for different transactions.
• Entering the names and labels for some fields.
• Determining settings that affect windows opened through this toolbar.

In many cases, default settings you choose in a Preferences window can be overridden for individual transactions or records. If you are careful about setting preferences properly to begin with, however, you won't need to make such changes very often.

Some preferences can be set in more than one window. For example, you can set default customer financial categories in both the Customer Preferences window and the Category Preferences window. Changes you make in one window automatically appear in the other. So if you change the Default Receivables Category in the Customer Preferences window, the change is reflected in the Category Preferences window.

You should be sure that you understand the implications of the changes you make to Preferences settings. Some changes--to default categories or financial settings, for example--can have serious consequences if done improperly.

See Chapters 3 through 12 for detailed instructions about each Preferences window.
Related: