Returns at Lowest Price or Average Price
Music distributors, as an example, make and take returns at the lowest price or cost ever paid for an Item. Big Business includes a custom feature for finding the lowest cost ever paid to a given Vendor or the lowest price ever charged to a given Customer and automatically inserting it, when the Quantity on a Purchase Order or Sales Order is negative.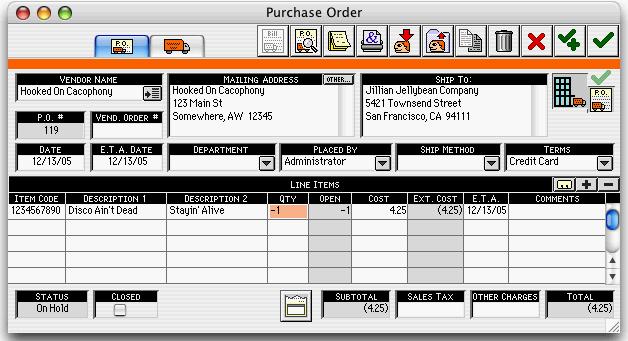 Contact Big Business Support with questions or if you need instructions for enabling this feature. It is Off by default and has settings for (1) Lowest Price and (2) Average Price.
Related: